By Maxine Hess
Writer | WhatsApp marketer | Creative
Updated on September 29, 2023
To use the WhatsApp Business Platform (API), you need software. For this, most businesses partner with a WhatsApp Business Solution Provider (BSP). Here's what a BSP is and how to find one.
If your business wants to send WhatsApp messages to more than 256 customers, the free WhatsApp Business app is not enough. You need to use the WhatsApp Business Platform (previously WhatsApp Business API).
But while you can use the app on your phone or a web-based browser, the WhatsApp API is not something you can just start using. To use it, you need software first.
The API offers rich functionality like automation, bulk sending, and analytics. But, without a software (provider), it's just that: the technical functionality to do these things, not a ready-to-go interface.
WhatsApp API + WhatsApp BSP = 💥
To use the functionality of the WhatsApp Business API, you need a software platform with a user interface (UI) that teams can use to operate the WhatsApp Business API and manage a WhatsApp channel.
This platform acts as the bridge between the API and users at a business – packaging up the tech functionality into an easy-to-use, intuitive interface with powerful features. A bit like your iPhone apps provide a simple interface between you and tech like games and fitness trackers.
There are many WhatsApp platforms on the market, offered by businesses called WhatsApp Business Solution Providers (BSPs).
What's a WhatsApp Business Solution Provider?
A WhatsApp Business Solution Provider (BSP) is a Meta Business Partner that enables businesses to use the WhatsApp Business Platform (API). These companies are listed by Meta as solution providers that know how to work with the WhatsApp Business API and can help brands unlock its potential.
WhatsApp defines BSPs as "...a global community of third-party solution providers with expertise on the WhatsApp Business Platform. These BSPs can help you communicate with your customers on the WhatsApp Business Platform." See more.
What's a Meta Business Partner? "...companies Meta has vetted for their technical skills and services and their unique ability to help businesses grow. Partners are part of a respected global community and get access to unique benefits such as training, support, analytics reports, and client matching opportunities." See more.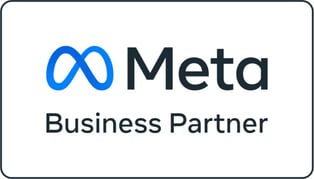 charles is a proud WhatsApp Business Solution Provider and Meta Business Partner
Do you need a WhatsApp BSP?
You can sidestep partnering with a WhatsApp BSP and build a WhatsApp platform and user interface in-house. However, this comes with:
Effort: WhatsApp software is a lot of work to create in-house and will involve many teams, including marketing, sales, tech, and product
Extra costs: you'll need developers, product experts, and may have to hire external WhatsApp consultants or agencies
Time: you may take development teams away from working on your core business
Risk: you may not have the right expertise to make it successful or make use of all the functionality offered in the API
WhatsApp is new territory and without a good understanding of how to run a WhatsApp channel, many businesses that do it themselves fail to get the most out of the WhatsApp API.
That's why most companies use a "WhatsApp Business Solution Provider" (BSP) like charles which offers a tried-and-tested user interface to manage chats and rich features to set up campaigns, automate conversations, see detailed analytics and more.
Using the WhatsApp Business app?
You don't need a WhatsApp BSP (yet). When you want to send messages to more than 256 contacts, you'll need to move to the WhatsApp Business Platform (API) and most likely partner with a BSP.
Benefits of using an official WhatsApp API provider
So it's more work and costlier to build a WhatsApp solution in-house. But there are many additional benefits to using an official WhatsApp BSP, including:
Faster channel building: advice and "plug-and-play" website popups and bubbles to get more subscribers into your WhatsApp channel
Higher revenue: advice, cart-building, and eCommerce functionality to make more sales
Greater engagement: BSPs have in-depth knowledge of how other businesses succeed using WhatsApp and can share best practices about how to engage customers
Fewer bugs and instability: many WhatsApp BSPs have been operating for many years by now so their product will be a lot more advanced than an in-house solution
Less risk: partner with a BSP and you're partnering with a WhatsApp expert whose sole business interest is ensuring you make WhatsApp a success
Greater security:

your BSP should be an expert on data privacy (especially

GDPR

(DSGVO) in Germany) and be there to protect you and your customers, both with technology and functionality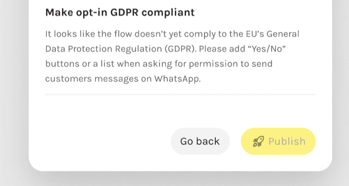 BSPs should have WhatsApp GDPR expertise and functionality built into the product. This is a popup in charles automation feature, Journeys, that ensures GDPR-compliant opt-in flows.



How to search for a WhatsApp BSP
To find a WhatsApp Business Solution Provider:
Go to the Meta Partner directory
Under "Solutions" (top left), choose "Messaging" from the dropdown menu
Under "Platforms", choose "WhatsApp" from the dropdown menu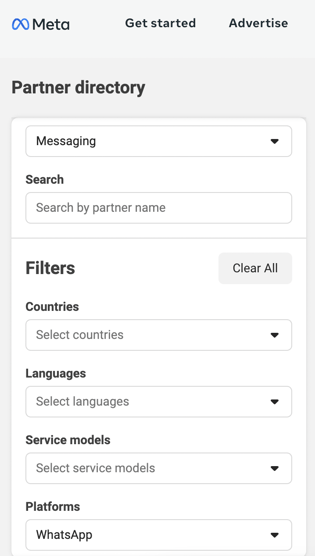 Go to the Meta Partner directory, choose "Messaging" under "Solutions"
and "WhatsApp" under "Platforms" to see all WhatsApp BSPs
You'll now see a list of all WhatsApp BSPs around the world.
Meta says this is not an "endorsement," but simply a list of software companies with WhatsApp Business expertise. Ultimately, it's up to you to do thorough checks on your solution provider.
How to find a WhatsApp BSP in your area
A WhatsApp solution provider that operates in your country and speaks your language is critical to your success and we highly recommend you look for someone in your region.
Why?
A local WhatsApp BSP will:
Understand your local market and WhatsApp landscape
Know how best to communicate with customers in those countries
Understand the data privacy laws in your country
Speak your language
For example, if you're operating in the EU, it's best to choose an EU-based BSP (like charles). EU-based BSPs are more likely to offer a GDPR-compliant platform and advise you on how to run it in a GDPR-compliant way.
To find a WhatsApp BSP that will help you in your local market, choose your country and language in the dropdown menus in the Meta partner directory. To save you some time, here are local BSPs for our key markets:
Or search by company name
You can also search for a company name in the "Search" box: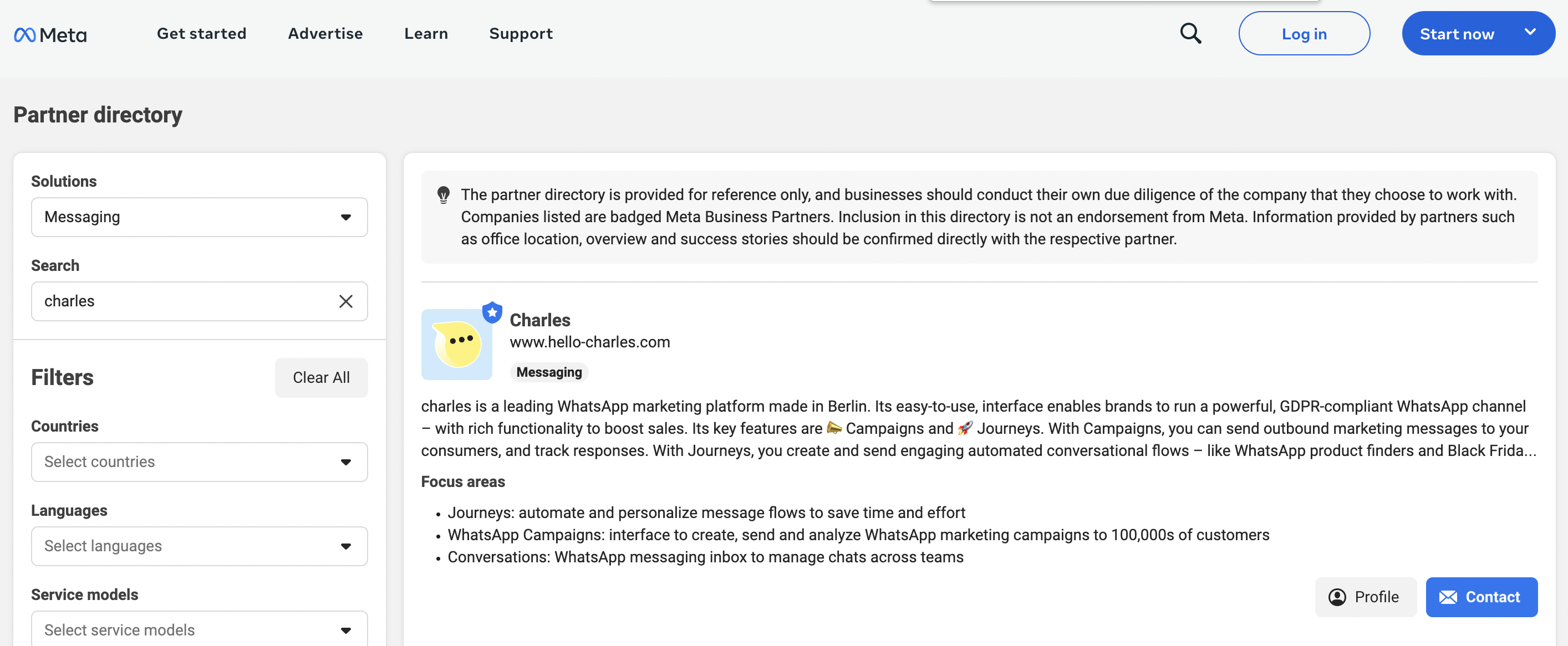 You can search the directory by language, country, and partner name. This is the charles WhatsApp BSP profile, where you can see our key features.
Which WhatsApp BSP to choose
With so many WhatsApp BSPs to choose from, how do you find the right one for your business?
The benefits of choosing the right WhatsApp BSP
First, why does choosing the right BSP matter?
It's a strategic business partner: WhatsApp is a long-term channel for building long-term relationships with customers. You'll need to make sure your BSP is not only a software developer but also a trustworthy team of WhatsApp experts – a company that's in it for the long-haul, thinks ahead about new innovations and has a good relationship with WhatsApp
Legal issues: you'll be collecting people's data through WhatsApp, so you need to make sure your BSP keeps you on the right side of the law, for example, GDPR in the EU amongst others
Expert, always-on support: in a new channel like WhatsApp, you'll need to build an understanding of WhatsApp best practices. You'll need your BSP to help you manage the channel and make it a success – and you may need extra tech support for the moments you're sending out WhatsApp campaigns
How to choose the right WhatsApp BSP
Now that you know why to choose the right WhatsApp BSP, here's a checklist for how to choose one. A good strategic WhatsApp partner will offer all of these:
Leads with marketing functionality, as well as sales and support 💰
Advanced audience segmentation 🙋🙋‍♀️🙋‍♂️
GDPR compliance 🚓
Automation 🏃‍♂️
Easy integrations ⛓
Chat bubbles 💬
Human focus 🫶
Easy-to-use interface 🪁
Fair pricing 💶
Stability 💪
Ongoing support 🏋️
How to do research for your WhatsApp BSP
You won't be able to check for all of the above in the WhatsApp Partner directory, so you should also do some thorough investigation:
📞 Have a call with the provider first with this checklist in hand. This call should be tailored to your business goals and needs. (To speak with charles, just fill out a few details here or meet us at our next event)
👀 Get a demo to see the quality and ease-of-use of the product – the BSP should give you use cases for your business (get a demo with charles here)
⭐️ Check online reviews on sites like G2, OMR and Capterra for a more rounded view
👩‍💻 Follow BSPs on social media to see their messaging, their brand approach, the quality of people in the team, the topics they speak about and how they respond to customer comments (follow charles on LinkedIn and Instagram)
👩‍💻 Connect on LinkedIn to get to know the leadership, Sales and Success teams
Make sure you check online reviews of WhatsApp BSPs first for a complete picture (since SaaS companies will always say nice things about themselves 😉)
Many of our clients say they chose us because of a "gut feeling". This doesn't mean they don't care about numbers; it just means they liked the feeling they got when they interacted with us and saw us at various touchpoints like LinkedIn and events.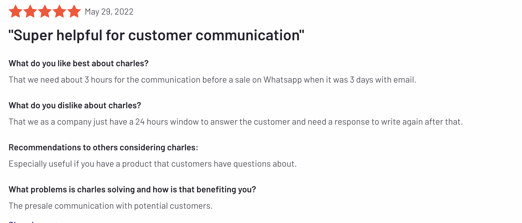 Reviews are always going to be more balanced than a BSP's own marketing
(this is a review of charles on G2)
See more in the article: How to choose a WhatsApp Business Solution Provider.
What WhatsApp BSPs offer
WhatsApp BSPs generally offer two main things:
👨‍💻 Software: to manage a WhatsApp Business channel
💑 Support: to ensure it's a success
Be wary of any BSP that offers only software or minimal support. WhatsApp is a channel that needs deep expertise and where technology and consumer behavior change fast.
Advice and ongoing support will be crucial for your success and profitability.
👨‍💻 What WhatsApp software will offer
Your WhatsApp software will include functionality like:
💑 What WhatsApp support will offer
Choose a good BSP and it will offer you ongoing, excellent service to ensure WhatsApp becomes your #1 revenue channel and your customers' favorite place to connect with you:
A dedicated Success manager you can contact whenever you need to
Extra tech and creative support when you're sending campaigns
Proactive ideas to boost revenue
Product handbooks and training for new product updates
Ongoing reviews to assess what's going well and what can be improved
A long-term WhatsApp roadmap and marketing strategy
Regular seasonal creative campaign ideas


Why WhatsApp collaborates with third-party partners
Why did WhatsApp choose to work with other companies rather than build its own WhatsApp Business solution? It makes smart business sense:
To save resources: it's time-intensive to create and run a WhatsApp platform. WhatsApp can save this and focus on its core messaging business
Continuous innovation: by using BSPs, it crowdsources new solutions from the world's most innovative tech companies
Better revenue for businesses: BSPs are motivated to grow businesses – especially if they charge a fee per conversation – and can dedicate all their resources to making this happen
Local support: by outsourcing WhatsApp Business solutions, WhatsApp ensures companies can choose BSPs local to them
Advanced spam management: BSPs will have better local knowledge of data privacy and spam laws all over the world and ensure businesses stick to this
Improved reputation of WhatsApp: with trusted business partners across the world providing an excellent service for brands, and ensuring quality WhatsApp communications, WhatsApp maintains its high quality
WhatsApp BSP pricing
WhatsApp BSPs use the WhatsApp Business API as a foundation for their software platforms. These are the costs involved:
WhatsApp costs:

you pay a cost per conversation to WhatsApp of roughly 7-10c in Germany, in 4 conversation categories: Service, Authentication, Marketing and Utility (1,000 Service conversations per month are free).
BSP costs: these vary significantly from provider to provider. You'll likely pay a monthly fee for the software, plus an additional cost per conversation.
WhatsApp costs in Germany at a glance

Marketing conversation: €0.1131

Utility conversation: €0.0707 Authentication conversation: €0.0636

Service conversation: €0.0679
How to compare pricing across BSPs
As mentioned, BSP pricing varies greatly from provider to provider. You need to weigh up the costs against the quality of the offering.
We recommend choosing a provider that's not the cheapest on the market. You may save on up-front costs, but you can also lose out in the long run because you:
Overburden your teams:

you may not get the support you need to make WhatsApp a success and have to rely on non-experts in-house.
Are blocked by customers: if you don't get the right advice about frequency and targeting. WhatsApp users are sensitive to spam. There is a way to do it right (low frequency, high relevance), but not every provider will advise you on this.
Damage brand reputation: if your provider doesn't offer the right functionality or the platform is unstable. Unhappy customers often go online to complain.

Lose out on valuable sales:

if your provider doesn't offer shop integration or functionality to send customers pre-filled carts (like charles Chatouts

).

Unknowingly break privacy laws:

for example, you may find a cheap BSP in India, but if you operate in the EU (or are outside the EU and want to follow GDPR as best practice) you'll want to be GDPR compliant and that means having customer data held in the EU. An BSP's platform outside the EU may not be GDPR compliant. An EU-made WhatsApp platform like charles will most certainly have GDPR compliance built in.
For further reading, this is a good article on "Understanding the true cost of business software" by Capterra.
See more on WhatsApp API pricing here, including the June 2023 pricing update and costs per conversation in Germany and Italy.
Why enterprises and brands choose charles as their BSP
charles is a proud WhatsApp Business Solution Provider and Meta Partner. We offer an EU-based, GDPR-compliant WhatsApp marketing platform that enables brands of all sizes to easily start and profitably manage a WhatsApp channel.
We've partnered with 100s of brands in Germany and Italy, from D2C eCommerce brands like SNOCKS and HOLY Energy to enterprises like WWF and ABOUT YOU.
Our WhatsApp platform works best for companies that have at least €1 in million revenue and over 15k web visitors per month. See more in "Is your business right for WhatsApp Business?"
Here are some reasons customers choose us over competitors like Intercom and ManyChat:
EU-based and GDPR compliant
WhatsApp focus so a platform tailored to ensuring success in this channel, rather than built for SMS and then adapted
A range of integrations, including Facebook Messenger, Instagram, Shopify and CRM tools (plus custom integrations for enterprises)
Easy addition of WhatsApp to your marketing mix – you can onboard in as little as several hours
Advice for sending high-performing marketing campaigns
Personal, proactive client support that grows your business
🔝 See our client success stories here.
WhatsApp with WhatsApp BSPs is the future of business communication
If you're thinking about getting a WhatsApp channel for your business, we recommend you start now.
With so many European businesses starting to wake up to the benefits of WhatsApp Business, you need to get there before your competitors.
And, with customers wanting easier, more personal ways to get in touch with you, WhatsApp is an essential place to be present.
75% of adults globally say they want to communicate with businesses via messaging in the same way they communicate with friends and familySource: Meta
Make sure you partner with a WhatsApp Business Solution Provider (BSP) for your WhatsApp journey.
And choose the right one for your business to ensure success in, and enjoy, this new, exciting channel.
Get a free demo with charles and ask us anything you'd still like to know about WhatsApp Business Solution Providers, pricing, and functionality.
FAQs about WhatsApp Business Solution Providers (BSPs)
What's a WhatsApp Business Solution Provider (BSP)?
A WhatsApp Business Solution Provider (BSP) is a Meta Business Partner like charles that is trusted to provide software to businesses so they can use the WhatsApp Business Platform (API). They offer software and support to ensure businesses grow their businesses successfully with WhatsApp. See them all in the Meta Business Partner directory.
Why do you need a WhatsApp BSP?
Businesses need to partner with a WhatsApp BSP because they provide the software necessary to use the WhatsApp Business Platform (API). WhatsApp hasn't built a solution for this, just the tech capability. This software will provide features like a user interface, automation, communication with WhatsApp and WhatsApp analytics. For success, a WhatsApp BSP should be more like a strategic partner, offering expert support that will help you grow revenue and customer relationships.
How much does a WhatsApp BSP cost?
The costs of WhatsApp BSPs vary. Usually you pay a monthly subscription fee plus a cost per conversation (on top of WhatsApp's cost per conversation). It's best not to go for the cheapest on the market, as you risk making a loss and alienating customers. It's a good idea to choose a BSP that charges a fee per conversation (like charles) as that means your business outcomes are tied together. The result is that these BSPs are highly motivated to grow your business and WhatsApp subscriber base.
What should you look for in a WhatsApp BSP?
Make sure they offer software and support, not just software. They should be local to you. They should be GDPR compliant. They should be friendly and willing to go the extra mile to help your business. They should have a deep understanding of how WhatsApp Business works, and how to boost your channel. They should offer creative campaign ideas to help you engage customers. For more, see our checklist of 11 things to look for in a WhatsApp BSP.
Can I use the WhatsApp Business API without an official solution provider?
Yes you can. You can build your software in-house. However, this is costly, resource intensive and comes with greater risk. Plus, a WhatsApp BSP will come with deep knowledge of WhatsApp as a business channel, GDPR-compliance built in, proactive support, motivation to grow your business and more.